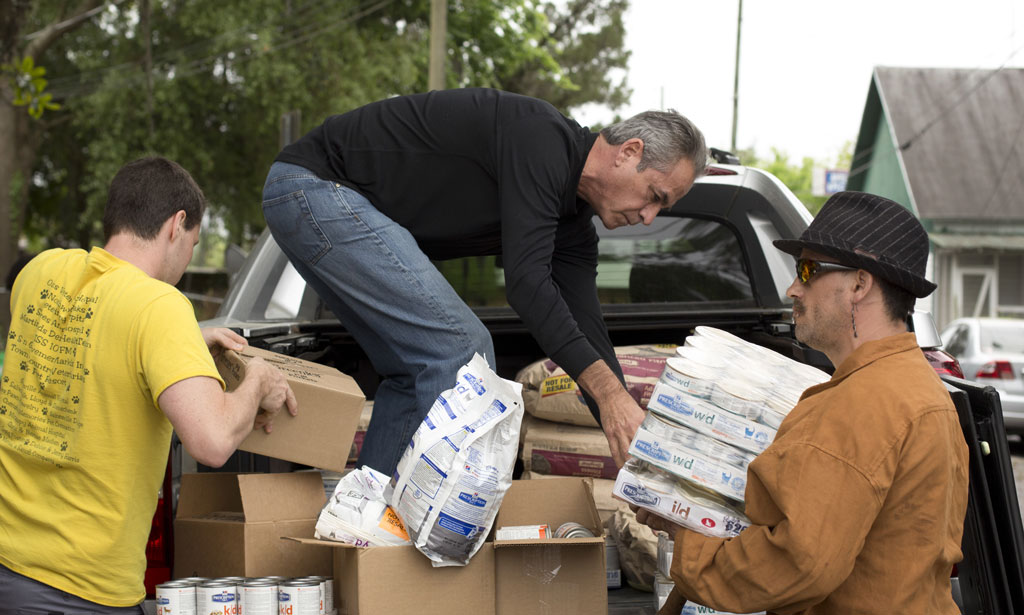 All of our veterinarians and clinic helpers volunteer their time, but we need cash donations to purchase pet food, medicines, and pharmaceuticals such as heartworm and flea/tick preventatives. Your donations make it possible for our clients to take responsible care of their pets.
You can donate directly from this web page by using the PayPal Donate button below, or send a check to St. Francis Pet Care, PO Box 358462, Gainesville, FL 32635. Be sure to write "donation" on the check.
By donating supplies, you help us keep expenses down. Can you provide any of the following?
Dog and cat food, wet or dry
Kitty litter
Dog and cat treats and toys
Unopened, unexpired flea and heartworm preventives
Leashes, collars and harnesses in all sizes
Dog crates, cat carriers
Paper towels
Antiseptic wipes
Ziploc sandwich bags and snack-size bags
White "Tall kitchen" trash bags and black trash bags
Sharpie pens and ball-point pens
Donations can be dropped off at Clinic any Tuesday morning between 8am and noon, or brought to Oaks Veterinary Hospital or Northwood Oaks Veterinary Hospital whenever they are open.  Or contact coordinator@stfrancispetcare.org to arrange for someone to pick them up.
Shopping at Drs Foster & Smith?
Click the button below donate through Paws for a Cause.