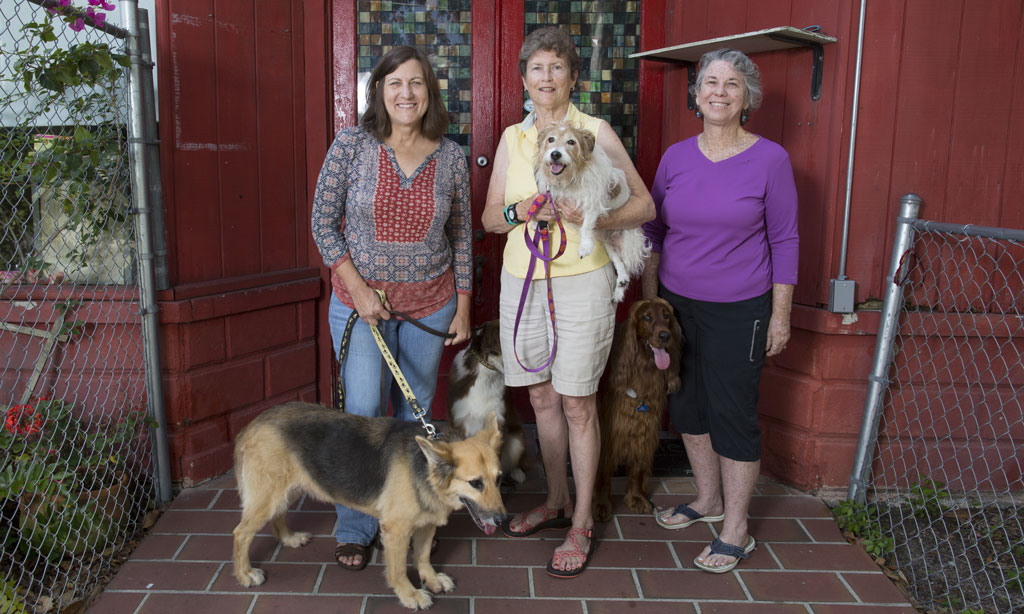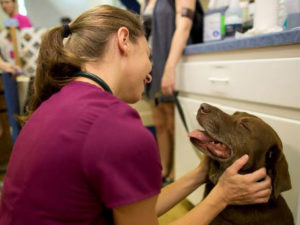 St. Francis Pet Care (SFPC) was founded in September 2007 by Gainesville veterinarian Dale Kaplan-Stein, community animal advocate Chris Machen, and Dr. Natalie Isaza, Director of the new Shelter Medicine Program at the University of Florida College of Veterinary Medicine (now the Veterinary Community Outreach Program). The organization was registered as a non-profit corporation in the state of Florida on January 1, 2010, and was granted federal status as a 501(c)(3) charitable organization in the spring of 2010.
The St. Francis Pet Care Clinic originally operated in back of the  St. Francis House, a Gainesville soup kitchen and homeless shelter. In October, 2011 the Clinic moved to temporary quarters generously provided by the Civic Media Center at 433 S. Main Street. We now rent a building at 501 SE 2nd St. in Gainesville, just north of the RTS Downtown Station.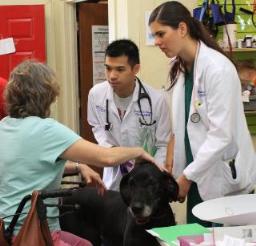 Clinic is held every Tuesday morning, 52 weeks a year. Clients can pick up food and flea and heartworm preventives for their pets from 8:00 am to 1:00 pm. Veterinarians are on site from 9:00 am to noon. Experienced local veterinarians and UF faculty are assisted by junior and senior veterinary students taking the elective shelter medicine rotation at the University of Florida. They provide exams, consultations, vaccinations, and treatment for ailments and injury to the pets of nearly five hundred local residents. Many vet students are so motivated by their work at the free clinic that they return as volunteers when their rotations are over.
We will not accept a new client into our program until all of the dogs and cats in the household are sterilized. We will arrange for spay/neuter and can provide transportation for the animals to and from surgery when necessary.
Support
St. Francis Pet Care is an entirely volunteer organization — we have no paid staff. We are grateful for our many wonderful volunteers and for the generous support of the local community. We can always use more volunteers, veterinary professionals, donations of money and supplies, and general community involvement. See how You Can Help!
Board of Directors
Dale Kaplan-Stein, DVM, President
Chris Machen, Vice President
Priscilla Caplan, Secretary
Galey Gravenstein, Treasurer
Amber Emanuel
Natalie Isaza, DVM